Purchase your very own Palestinian Kuffiyeh Masks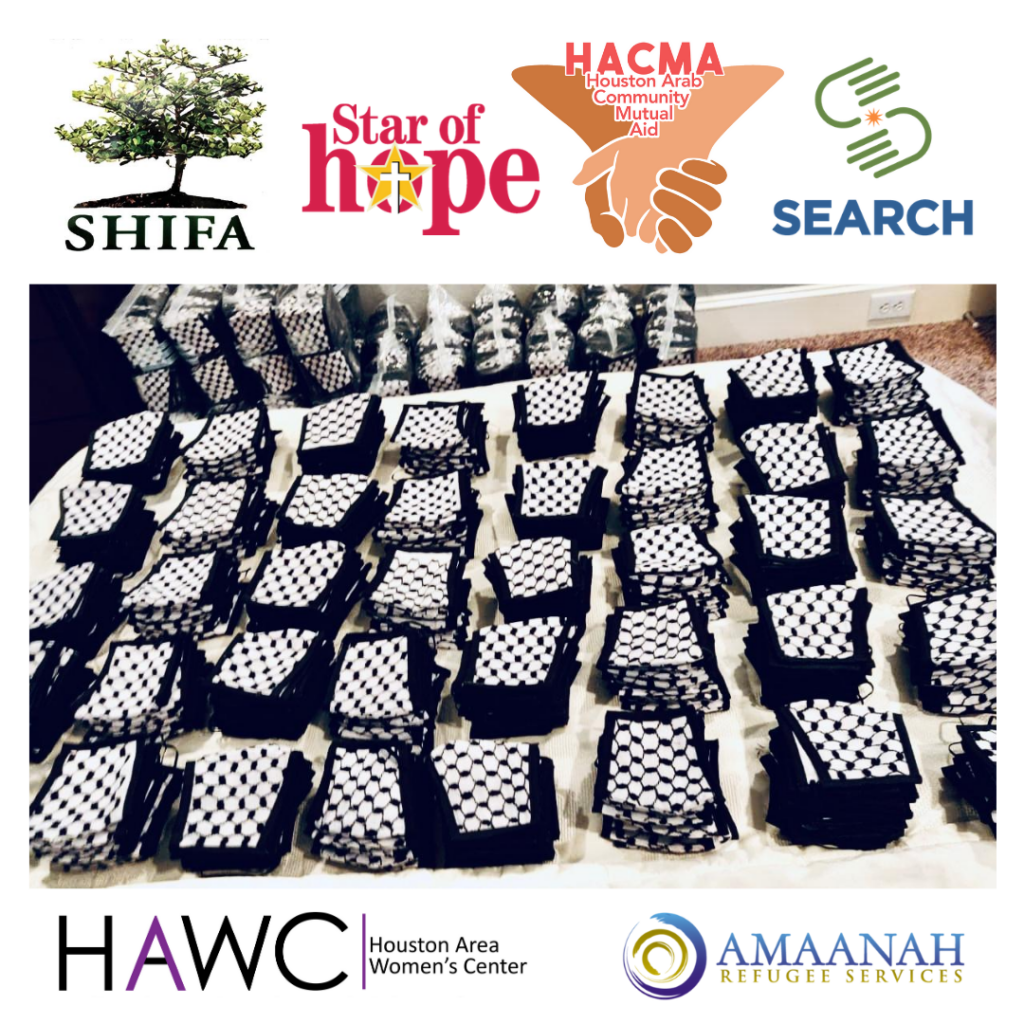 This summer, PACC received thousands of keffiyeh-styled cloth masks that were purchased by friends of ours from Palestinian refugees in the Burj al-Barajneh refugee camp in Beirut.  PACC has already distributed 4,300 keffiyeh-themed masks to SEARCH Homeless Services, Amaanah Refugee Services, Houston Area Women's Center, Star of Hope, Shifa Clinic of Houston and the Houston Arab Community Mutual Aid project. These were all chosen for their work to support the most vulnerable in Houston, which we greatly appreciate.

In addition to helping slow the spread of Covid-19 and those in need here in Houston, these masks will also familiarize the public with the cherished Palestinian emblem that symbolizes our resolve in times of hardship. 
We have kept a limited number of masks available for sale to raise money for local Palestinian organizations and causes.
Read below to purchase your very own!